Home Chef
Postato il 16 novembre 2012 da mnemosi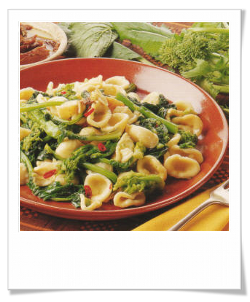 In all our properties, lunch or dinner are available on request.
Rodolfo Del Frassino, who has worked as a professional chef for over 20 years, will be happy to prepare for you some of the specialities that have made Apulian cuisine so widely admired.
The "antipasti"
Anchovies or Marinated Swordfish
Octopus Salad
Mussels au Gratin and Pepata di Cozze (mussels sautéed in garlic and black pepper)
Vegetable Omelette
Parmigiana (with aubergines or courgettes)
Fried Olives
Fried Peppers
Trifola di Funghi (mushrooms cooked in oil, garlic and parsley) and Roast Mushrooms
Fish-based First Courses
Potatoes, Rice & Mussels
Cavatelli (pasta) with Grouper Fish Sauce
Spaghetti with Seafood or Risotto with Seafood
Fish-based Second Courses
Baked or Roast Sea Bass, Gilthead Bream or Swordfish
Roast Octopus
Baked Anchovies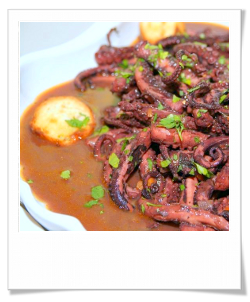 Fish-based Second Courses
Baked Orecchiette with Ragù (Meat Sauce)
Meat-based Second Courses
Meat Roulade
Roast Lamb, Rabbit or Turkey with Potatoes
Veal Sausages in Wine
Vegetable-based First Courses
Cavatelli (pasta) or Orecchiette (pasta) with Sauce of Fresh Tomatoes, Hard Ricotta and Rocket
Puréed Beans with Chicory
Orecchiette (pasta) with Turnip Tops
Vegetable-based Second Courses
Meals are served on serving dishes. Crockery and table linen are those provided in the respective properties.
Costs will vary between €25 and €35 depending on the dishes chosen.
Numerous permutations of fish, meat and vegetable dishes are possible.
Food is prepared using seasonally available produce.